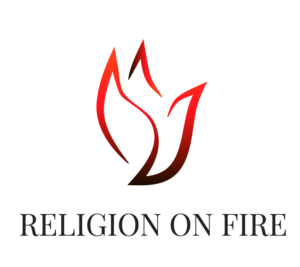 Russia attacked Ukraine on February 24, 2022 and launched a bloody war that radically changed the life of Ukrainian society. As a result of shelling and bombing of cities and towns, not only strategic infrastructure and residential buildings were destroyed, but also social facilities, as well as religious buildings. Not only the military, who defend our state every day, suffer and die, but also the civilian population, including leaders of religious communities in Ukraine.
The recording of destruction and damage to religious sites by Russian troops will confirm several types of war crimes. First, many churches belonging to the UOC (MP) were destroyed, which indicates the nonselective nature of the shelling. Secondly, many religious buildings are used as bomb shelters, placement for internally displaced people, and humanitarian work with the civilian population takes place there. The destruction and damage of these objects is a sign of a whole range of crimes, and requires both proper fixation and maximum publicity, which religious organizations and state authorities are not always able to do during the war.
Realizing the significance of the moment, in March 2022 Workshop for the Academic Study of Religions initiated the project Religion on Fire: Documenting Russia's War Crimes against Religious Communities in Ukraine, which was supported by the State Service of Ukraine for Ethnopolitics and Freedom of Conscience. This project aims to record and document the damage suffered by religious buildings as a result of military actions of the Russian army in Ukraine, as well as killing, wounding and abduction of religious leaders of various denominations. During the war, our team aims to collect data on war crimes committed by the Russian Federation in Ukraine against religious communities of various denominations. The materials we will collect can be used in future studies of the war's impact on the religious communities of Ukraine, in preparing reports for international organizations, as well as evidence to bring the aggressor to justice.
The project Religion on Fire envisages following activities:
Regular collection of information on damage to religious buildings as a result of the hostilities by the Russian army in Ukraine, as well as the killing, wounding and abduction of religious leaders of various denominations.

Information exchange with the interested stakeholders (state authorities, religious organizations, civil society organizations, international partners).

Regular presentation of intermediate results of data collection (in Ukrainian and English) and advocacy campaign.

Regular updating of the interactive map of destroyed and damaged religious buildings (developed by the State Service).

After the war, the publication of an analytical report of the project results, as well as its public presentation.

If you are interested in our project, you want to share the information you have or you wish to support the project financially, please contact Ruslan Khalikov (halikoffr@gmail.com) and Karen Nikiforov (karen.nikiforov@ukr.net).